Tammy Colvin – Owner/Property Manager in Colorado Springs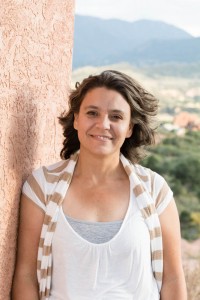 Meet Tammy. Her years of experience in the real estate industry have taken her far in her career but not too from home! Born and raised in Colorado Springs, she's happy to still live and work in this beautiful city. After building her knowledge and expertise working for another property management company in the Springs, she ventured out on her own. She's been grateful for the growth she's seen in the past five years with her company, and she attributes it to her unique way of dealing with both tenants and owners. 
Tammy believes that caring for the home properly can go a long way to keep both the tenants and the owners happy.
She attributes her success to three important factors: 
1) Communication – She never tries to 'just fix it' and keep it from the owner. She makes sure that everything is communicated clearly and immediately to the owner, even if it ends up a simple fix. 
2) Knowledge of Properties – Not only does Tammy communicate well, but she goes a step further and personally goes to the property to check it out. She's saved owners hundreds and thousands of dollars just by taking the time to look at it herself and use her handyman skills to fix it. Many times, the issue is a simple 15-minute fix and had she called a plumber or electrician, etc., the owner would have been charged a minimal service call fee of $100 or more. She always tells her owners "I'm your first defense against property problems."
3) Cares for her Clients' Good – This is the case whether it's her tenants or her owners, whether it's for a rental property or a home listing. She's always going to tell it how it is – no fluff. And she'll always seek to do what's best for the client. 
When she's not answering house calls late at night or helping a property owner find that next investment gem, she's spending time with her 5 children. They enjoy the outdoors together hiking, biking, camping or kayaking.